On Bringing JamBayes to the World
A startup company in Kirkland, Washington named Inrix has licensed JamBayes from Microsoft Research via a new Microsoft technology licensing program. Key leads on the Inrix technology team are pictured in the photos below.

With Craig Chapman, Chief Technology Officer at Inrix.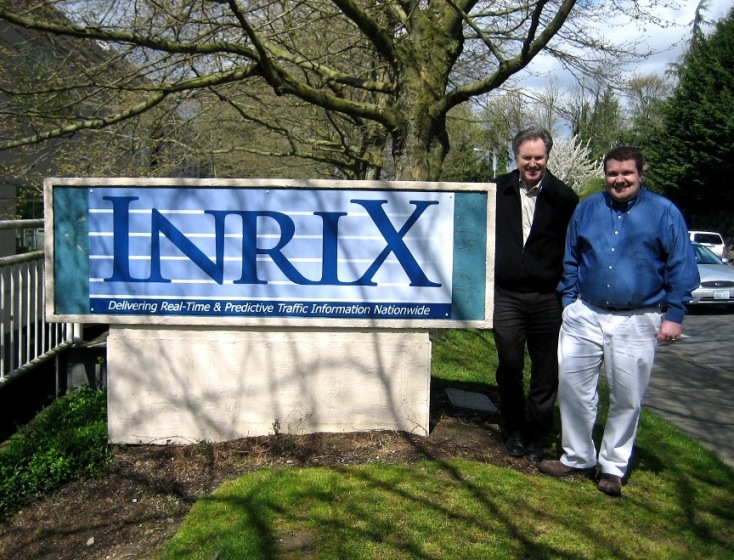 With Ollie Downs, Principal Scientist at Inrix.
---
Back to Eric Horvitz's home page.